John Metcalfe | john-metcalfe.co.uk | Official
The official website of John Metcalfe with news, discography, live gigs, downloads, shop and more
15 March 2013
Creole Choir of Cuba - Santiman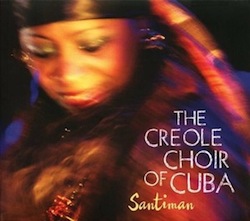 John Metcalfe produced and mixed the new album by the glorious
Creole Choir of Cuba
which is out now on CD and digital download.
Santiman
was recorded at
Real World
last year and features 15 songs celebrating the history of the Choir's Haitian ancestors.
Labels: Creole_Choir_of_Cuba, mixing, production
10 March 2013
Monomedia at Kings Place, London
John Metcalfe presents a radical listening experience with his new Monomedia curated week at Kings Place, London on 9-11 May 2013. He'll perform in the dark, joined by Matthew Herbert's New Radiophonic Workshop, Thomas Dolby, Goldfrapp's Will Gregory with Moog Ensemble, featuring Portishead's Adrian Utley.
Thomas Dolby: The Invisible Lighthouse
Thu 9 May 2013 - 7:30pm / Hall One
Will Gregory's Moog Ensemble
Fri 10 May 2013 - 7:30pm / Hall One
John Metcalfe Band & special guests + The New Radiophonic Workshop
Sat 11 May 2013 - 7:30pm / Hall One
Tickets are available now from
Kings Place
direct priced GBP 9.50-24.50.
John has also written a piece about Monomedia which is available on the
Kings Place website
.
Labels: gigs, Kings_Place, Thomas_Dolby, Will_Gregory
- - - -
Blogger Archives